IMCAS Academy
Sinclair College & IMCAS
IMCAS has become one of the most important international congresses dedicated to Ageing Skin Treatments. Every year since 1994, the primary event, IMCAS Annual World Congress is held in Paris, France, and welcomes more than 10,000 participants from 85 countries.

Sinclair Pharma is proud to have been involved with IMCAS since January 2013, being involved with product education and having our internationally renowned experts share their experiences and demonstrate their skills with our aesthetic products.
With the objective of offering a 24/7 available library of videos to its members, IMCAS Academy has been recently launched. Sinclair was one of the first partners with IMCAS Academy, getting a dedicated page presenting Sinclair products, event and all the videos from the IMCAS symposiums where our KOL shared their experiences with the Sinclair portfolio.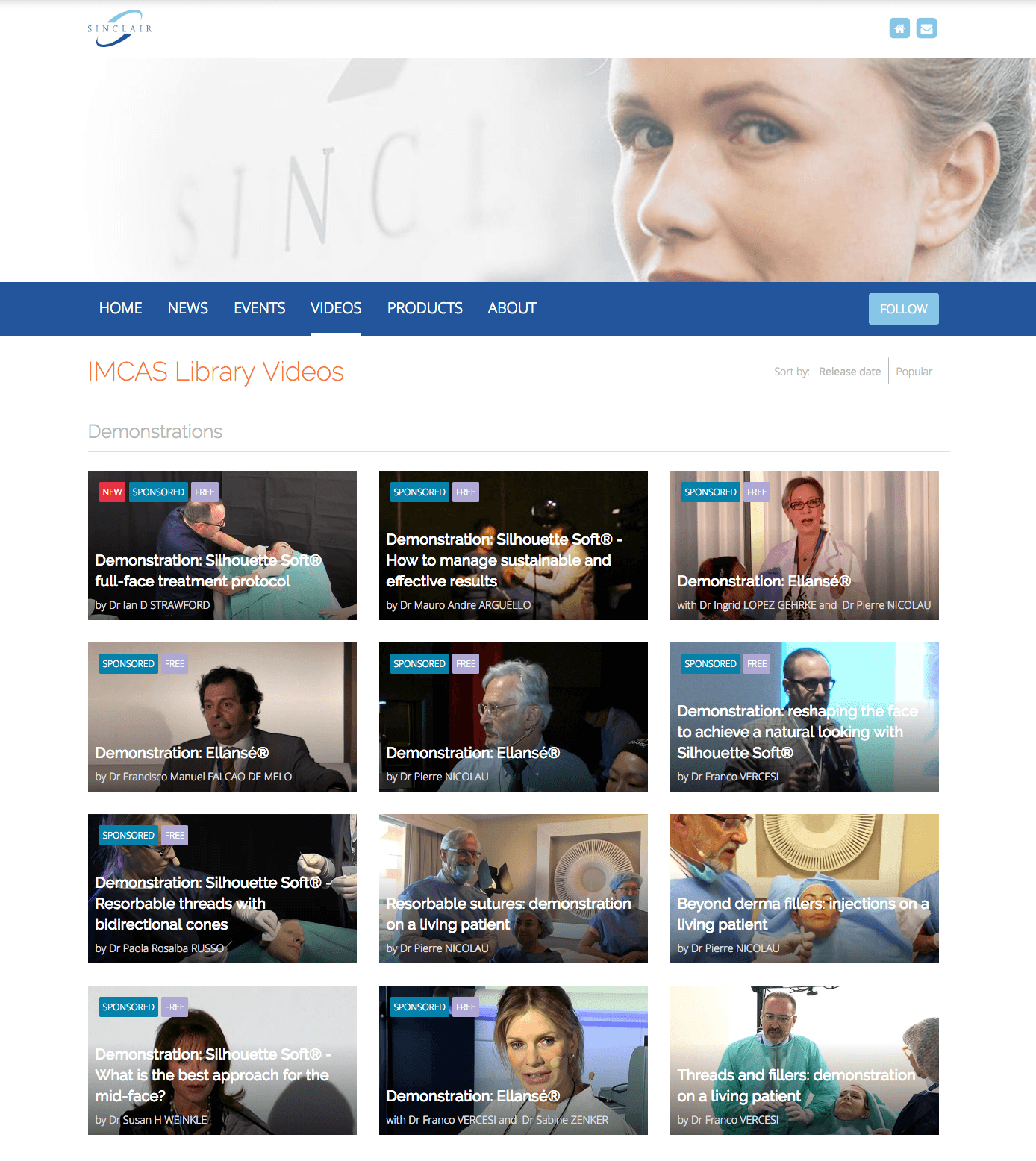 Explore the Sinclair Pharma IMCAS Academy, where you can view demonstrations of our products, review the latest news and learn about upcoming events.
Follow Sinclair Pharma on IMCAS for all our latest updates and IMCAS highlights
Last modified: Monday, 25 April 2022, 10:59 AM